Ummm...where did February go?
A couple of weeks ago was a rough week in the office. We are at the beginning of our busy season (which is great!) but, by the end of most weeks I feel like many of us need someone to drag our tired and exhausted bodies out of the office. One of my co-workers and great friend had been wanting to see the Eagles for months. We looked at tickets at the end of last year and realized that we just couldn't justify spending $300- $600 to see the Eagles, no matter how amazing they were speculated to be.
Well, that Friday morning we glanced at ticket prices again and saw that we were able to get lower level tickets for about $100. Still pricey for a concert ticket, but it was the Eagles and a once in a lifetime opportunity...so we bit the bullet and purchased five tickets. Four co-workers and a great friend of mine spent Friday night "Taking it Easy" and living that "Peaceful Easy Feeling". The concert was some of the best $100 I had spent in a long time...we sang, and danced, and just soaked up every minute of the night. I think it was one of the best concerts I have ever seen.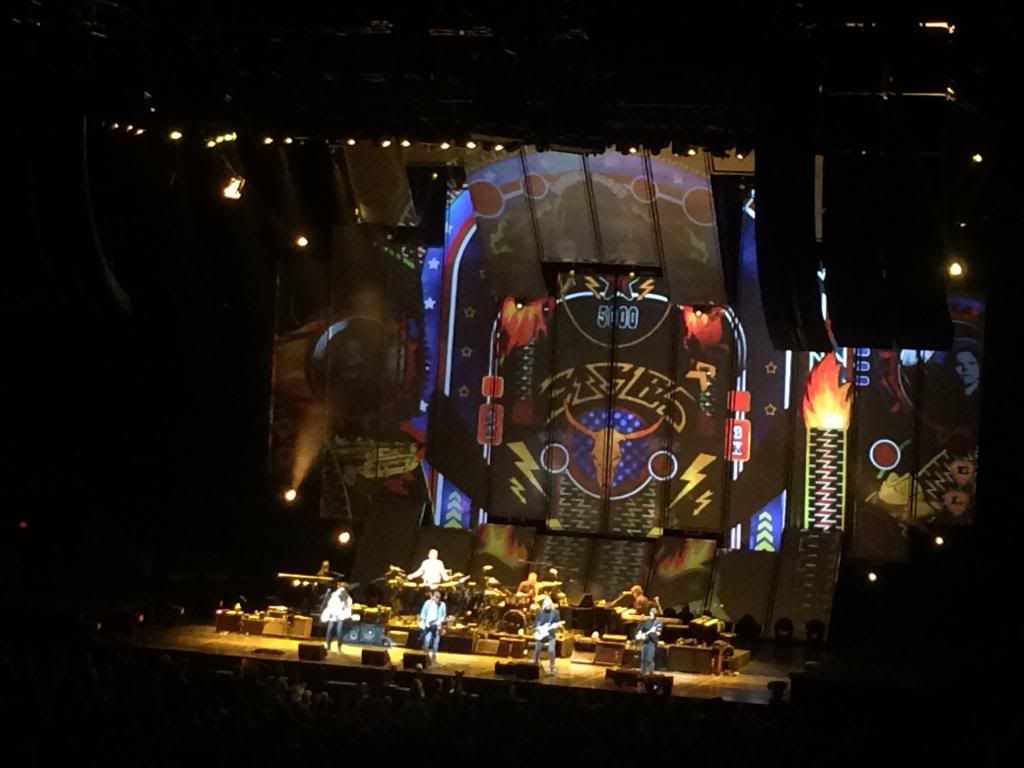 Well, not but a week later, my friend Genia and I had plans to see Casting Crowns in concert. I have been a huge Casting Crowns fan for almost 10 years and love going to their concerts. They always put on a great show but an even better time of worship. They played for about three and a half hours and by the end of the night, my voice was gone. I can't imagine traveling around the country and singing every single night like they do...it's pretty amazing.
Both of the concerts were followed up by visits to one of my favorite fast-food joints: Cookout. Good music, great friends, fun nights and a trip to cookout for two weekends in a row has made my life a little crazy, but pretty enjoyable! I seem to see concerts in concentrated periods of time...just last October I went to Chris Tomlin and Joe Nichols.
What is the best concert you have ever been to?