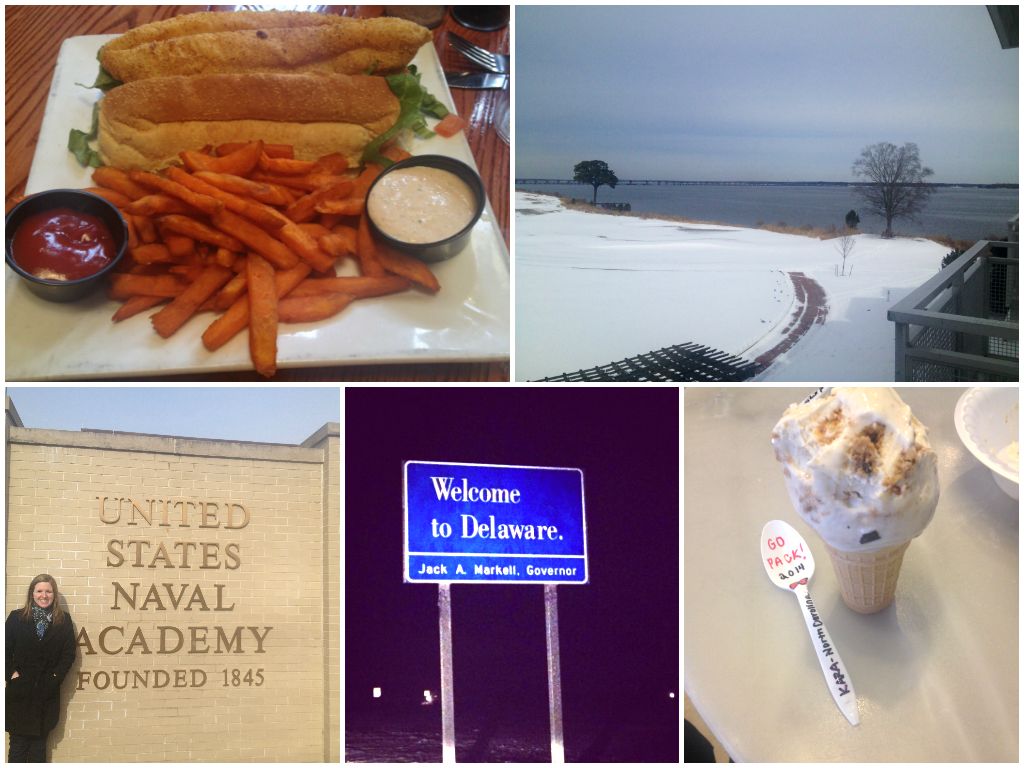 Y'all, I couldn't ask for a better blessed life than the one I am living right now. What makes it even better is that it's Friday and I have plans with a wonderful person this evening!
Anyways...on to the good stuff.
1. Last week I had the opportunity to travel for work. Cheminova works in both the crop and non-crop sides of the agriculture industry, so I spent some time in mosquito control. I was blessed to learn a lot from some of the best in the industry. We stayed at a lovely resort off the Chesapeake Bay in Maryland. Even though there was lots of snow, it was one of the most breathtaking views.
2. I had one of the best po' boys I have ever had in my life. A catfish po' boy with sweet potato fries was the last meal I ate in Maryland...and man...it was good.
3. On our way back to the airport, we stopped in Annapolis to explore the city a little bit. Next time, I plan on taking a little more time to explore the Naval Academy. It looks like a beautiful campus with so much rich history!
4. We were super close to Delaware, so we crossed the line and ate some supper just to say I had been to Delaware!
5.We went to this really cool ice cream joint called Annapolis Ice Cream Company. Not only did they have amazing ice cream (I had oatmeal raisin cookie), but we were able to decorate a plastic spoon. They had thousands of spoons hung up on the walls which made it really fun to see where everyone was from.
Did you do anything exciting this week?